Youth day care ward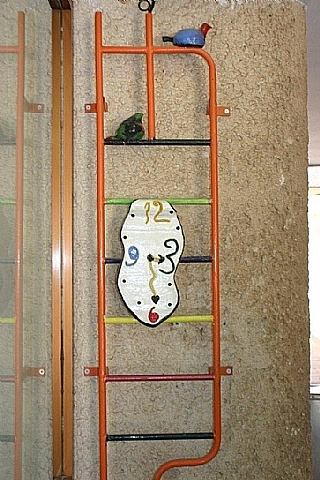 Head of ward:

Dr. Elana Fishman

specialist in Child and Adolescent Psychiatry

04-8559375
Secretary:
Ms.

Tel.

04-8559376

Fax:

04-8559310

E-mail:
MARINA.Z@PSMH.HEALTH.GOV.IL
Contact address:
17 Haela St., Tirat Carmel 3911917
Ward nurse:
Ms.
04-8559304
Psychologist:

Ms.

Working days: Mon., Tue., and Wed

04-8559702
Social Worker:
Ward activity hours: Sundays - Thursdays from 7:30 to 16:00
Maor School special education teaching staff: Serves the youth day care ward. The school staff includes teachers, counselors, assistants, an occupational therapy, and music, movement and art therapists. Classes are held according to the program of the Ministry of Education.

Target population:
Adolescents who suffer an acute mental crisis and fail to integrate and function at school or work, but do not require full psychiatric hospitalization.

Goals:
Serve as a diagnostic, therapeutic, educational and rehabilitating setting that would support the adolescent who experiences a psychological crisis, and help him to integrate within the community without having to become an inpatient.

The service is free of charge.

Provided services:
A. Diagnosis and treatment: Psychiatric, psychological - individual and group, social, parents guiding, occupational therapy, movement therapy, art therapy and music therapy.
B. Medication and use of laboratory services.
C. Education: Study in small classes within special education programs, tailored to the level of the adolescent.
D. Rehabilitation: Teaching activities of daily living (ADL), teaching social communication skills, employment counseling and direction and integration at work or school setting within the community.
E. Social activity: Sports, classes, trips, parties.
F. Many social activities are provided, such as hiking, movies and more, in order to teach the adolescent interpersonal communication and provide them with social skills, in order to better integrate them in society.
Additional services:
Lunch and snacks.
Shuttles back and forth from the adolescent's home.

Admission restrictions:
Behavioral disorders that harm the others and property.

Self-risk.

Mental retardation, considerable developmental lag.

Lack of consent to treatment and lack of cooperation.

Difficulties in taking part in group activities.

Drug abuse.

Available places: 25
Form of application and acceptance procedures;
Reference by any therapeutic or educational entity and self-referral (by parents).
After application a meeting takes place in the presence of the referring entity.
There is no need for a special education placement committee.

Required documents: Summary of all past diagnoses and treatments.

Average waiting period: Depending on occupancy.